Can't wait to get down with my red coat, good people and good music.
(Source: Spotify)
Leaked Lana! This track is mysterious and upbeat, and if I didn't want to risk being asked to leave I would play it for this entire book store. I am sure once I did play it the Barista perplexed looks from my foot-tapping would stop, and she too would groove to this typical-Lana track 'Hit & Run'. Happy grooving, reading, and Tuesday everyone! 
Perfection. #Election2012
I can't think of a better way to wrap my head around The Adventure than to write about it. I've had about a month to settle back down after bouncing around Europe, and the best part about it all? I began a whole new chapter of my life this month-Denver and the beginning of a new career. I would be committing a fallacy if I said The Adventure didn't adequately prepare me for what lies ahead. It still fathoms me that I actually did it.  I conquered Europe how I saw fit. I studied Journalism and networked with and befriended free-lance journalists in Germany, gorged my self-proclaimed foodie-self in Prague and experienced history like never before and made ever-lasting friends in Rome, Italy as I marched along ancient ruins and meandered intricate piazzas with Portuguese medical students and Canadian history teachers. I found myself lost amidst busy, sweaty Italians on the metro and still managed to find my wits full-force, and essentially epitomized the cliche that not all who wander are lost. I wandered down the exact path I mapped out, and I couldn't be happier. I immersed myself blindly into foreign lands similar to what Hogwarts was to Harry and to what the open-roads were to Jack Kerouac. 
The Adventure fed me more than a fair share of intricacy and pure bliss. The countless hours chatting away with complete strangers illuminated certain skills and allowed me to smoothly transfer such into my new career. What is exactly is my new career? It is very similar to the exact work I embarked on throughout my years at Ohio, being a link between organizations and the public. I was educated while educating only now, I am doing so on such a concrete and grassroots level. I have been working with Grassroots Campaigns for almost one month now and while I might still be in the 'Honeymoon Stage,' I am enjoying every minute of this new journey. Denver truly is a great city however, I love my job even more than the city. I drive into work with the city skyline and mountains, picturesque and surreal. My job entails running the Denver office and specifically, the Planned Parenthood Federation of America campaign. If you're truly ignorant and cognoscente of the current events pertaining to women's rights and health care, enlighten yourself and read up on it! It is extremely out of touch and I never thought I would be out on the streets of Boulder, Denver, Golden and even Fort Collins canvassing and fundraising to ensure Planned Parenthood centers stay open in face of the constant threat of becoming defunded, on the state and federal level. These attacks are a step back, so I am able to not only educate the public but do my part in ensuring we continue to move forward as a country. Call me biased, but I love what I do. I not only canvass but I get to recruit, train and impact lives. 
And although my heart still lies in journalism, I am still writing a story, only of a different caliber. Instead of finding sources, getting quotes and educating the public by my words read from a publications, I am moving the story forward. I am the source. I am impacting not only this generation, but the next to come. For instance, today I canvassed Pearl Street in Boulder and in five hours I stopped and talked to 30 people, 11 of which donated/became involved and four became monthly members. I was enlightened, called a Nazi baby killer and still was happy knowing I was impacting so many lives and etching a movement closer toward victory. I am fired up and can't wait to continue to not only work on this campaign, but continue to build a solid foundation for so many other progressive parties, causes and candidates. The political process isn't pretty, but is sure damn is fun to  be a part of.
My work is far from simple or leisure. I work 80-100 hours a week to make sure that the political impact is on the correct side of the fence. Running a campaign with four other amazing directors is a lesson of a lifetime. I am attending to my political thirst, making an amazing a set of friends, educating strangers, and falling in love. While this work is challenging I have also challenged myself in other ways, and of course meginitrain on that fun!!! I climbed at 14er my second day in Denver!!!! It was honestly the scariest thing I have encountered, and I even dodged a boulder that probably would've ended my life. I witnessed fear and beauty in one lump sum and I had a life-defining moment on that peak. We are part of something so much bigger than ourselves, and I whole-heartedly believe that moment is what keeps me going and itching to make a lasting impact in the lives of others. I also went to RED ROCKS and saw the one and only PRETTY LIGHTS! Did I mention I enjoyed it three rows back and with fellow Bobcats?! 
I could go on and on but frankly I can sum it up by saying I can't wait to be enlightened as I continue on this journey in Denver. I truly am trying my best to burst out of the bubble I tend to float in when I am trying to figure out life myself. As with everything, time tells all. For now though, I will let the results from my job do the talking and continue to watch these crazed, breathtaking sunsets over the mountains.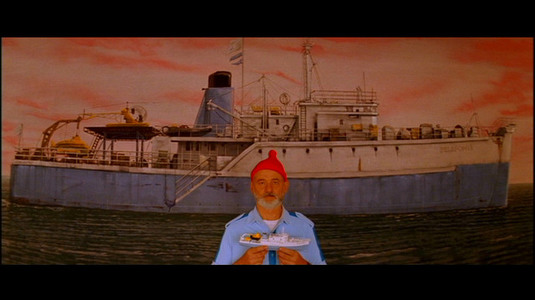 Yet another music post. SBTRKT-Gloss. Groovy packing (really anything) music, plus the artwork is rad-BILL MURRAY!